Remember those easygoing times, back in February of 2020, when the world was slightly less of a trainwreck? In Toronto, we hosted The Winter Blast and had a weekend of pure escapism for a bunch of nerds . Since then, we've not felt that hosting large gatherings is a safe or responsible decision, and although I (jason) am still not 100% it's the safest decision, I also recognize the need for friendship and comradery that irl events bring. So, 22 April, we're doing something a bit different, running an Old School tournament and following that up with a choose your own adventure of playing a PreModern tournament or if that's not your thing, we'll be drafting Branching Paths! As always, all profits after the venue and drinks are covered will be donated to Second Harvest Toronto, a local charity doing great work to fight food insecurity by preventing food waste, so come feeling generous.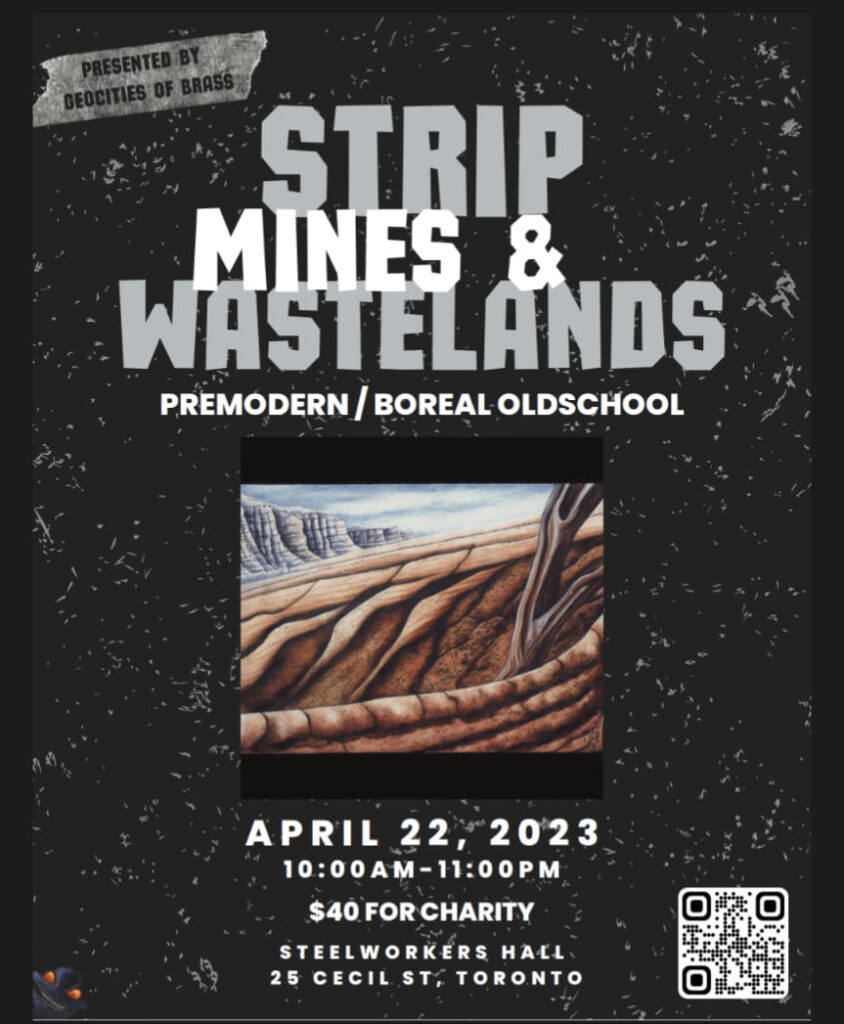 The important details are:
22 April https://9f1zbt0j5a5.typeform.com/april22osmtg
$40 with all profits going to Second Harvest Toronto
Steelworkers Hall – 25 Cecil Street Toronto
10am doors open
11am OS round 1 starts
1pm bar opens
~4pm OS ends
dinner break, raffles, prizes, etc
~5:30pm Premodern begins
~5:30pm Branching Paths draft begins
~10:30pm Premodern Ends
~10:45 Last Call
~11pm we're outta here
Old School details:
Boreal format
5 round straight Swiss tournament
a stamped event card for every player
prizes for first place and Top X
prizes for spicy lists
Premodern details:
5 rounds straight Swiss
a stamped event card for every player (so play OS and PM, get two different playables!)
prizes for first place and Top X
prizes for spicy lists
Branching Paths draft details:
6-7 of each Common
2-3 of each Uncommon
1-2 of each Rare
basics provided
drafted as a 360 or 450 card cube of just Branching Paths cards
Other details:
There'll be at least one more cube available for drafting
Bring Revised 40, Alpha 40, Unlimited 40/60, Forgetful Fish, or whatever other weird formats you're into and get casual games in
Don't forget your trade binders
Bar onsite with Toronto based drinks at minimal markup (remember all profit goes to Second Harvest Toronto
The venue is directly across the street from Beverley Hall, aka The Polish Combatants Hall where we have hosted previous events
Bring cash for the bar and for raffles
Prizes prizes prizes!
Health and Safety:
To help ensure the safety of those present, we ask that attendees don't come if they feel at all sick. Feel free to mask up (KN95 or better for maximum safety), and we will have one industrial air purifier running, one Corsi-Rosenthal box, as well as two smaller CR boxes at the bar and at registration.
Code of Conduct:
Best summarized as "don't be a dick", but written more formally on our Code of Conduct page, and by attending you, agree to abide by it.